The multi-implement groomer system is a compact snow trail groomer for upper peninsula trails. The team started the project in Fall 2016 and designed and fabricated the first version of the groomer within a 3-month time frame.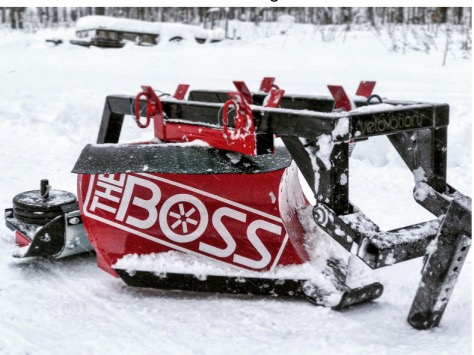 (Photo captured December 2016 after testing)
The groomer has been used the past two winters on the Churning Rapids Trails in Hancock, Michigan. Since the fabrication of the groomer, the number of days of ride-able trails has increased dramatically through a faster snow removal process. 
The team has most recently been creating a stiffer pan and redesigning the plow to throw the snow higher and further off the trails.